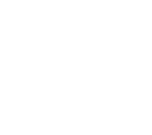 Rel'ex
At Opet Fuchs, our team is committed to its business with corporate culture, works to create value, pursues the same goal, has high motivation and is open to communication. Making it sustainable and improving the experience of our employees in all areas is our priority.
We established the Rel'EX team to establish continuous dialogue and open communication with employees, to provide measurable experiences to employees, to create democratic and safe areas where employees can express their opinions and share their ideas. In the expanded Rel'EX team, our employees share their ideas freely with their directors and other employees from different departments. In line with these ideas, directors and the employee experience team plan the necessary actions.
Agile Transformation
At Opet Fuchs, we act with the knowledge that transformation is not a threat, but an opportunity. We thus adopted the principle of acting with an entrepreneurial mindset to overcome the ambiguity of transformation with each step.
We adopted the Agile Understanding and Innovation perspective to strengthen our competencies and muscles to respond to transformation. We are thus committed to providing our customers and employees with a better experience and taking our company to the best level with our business results.
We consider these cultural changes very carefully in order to bring new products, services and business models to our company, to make our processes effective and simple, and also to provide opportunities in cooperation areas with other stakeholders in our ecosystem. In order to adopt the mentality underlying innovation and agile understanding, we are here to create value for our customers and stakeholders by supporting our employees in every step of this journey.
Brand Ambassadors
We included all our employees in our employer brand works based on our motto "If Opet Fuchs is in your mind" and established the Brand Ambassadors team with our volunteer colleagues from different departments. We collaborate to increase the awareness of our employer brand and come up with projects to improve the experience of our employees and to differentiate and diversify activities such as social responsibility and university activities.
Awarding Program
At Opet Fuchs, we appreciate each other's accomplishments and always encourage them to do better. In this context, we designed our reward program to be able to thank each other at every opportunity, to support our friends in various projects, to enhance and make cooperation more visible.
We are wherever the movement is
We love communication, activities, being a source of inspiration or being inspired, acting together, having fun and learning.
We are everywhere from production to action in the past, present and future! Anytime, anywhere!