About Opet Fuchs
We manufacture automotive and industrial lubricants and auto care products in our brand new production facility in Izmir Aliağa and serve with with our expert employees and our wide dealer network all over Turkey.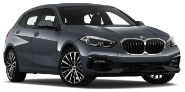 Stock Management and Traceability
Oil and Fluid Maintenance Management
human resources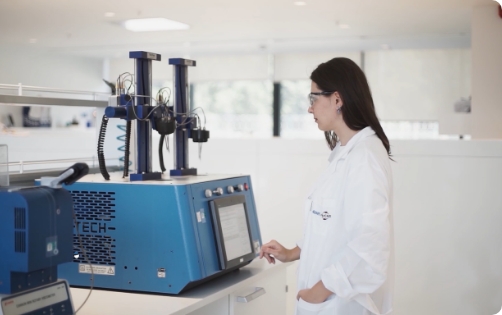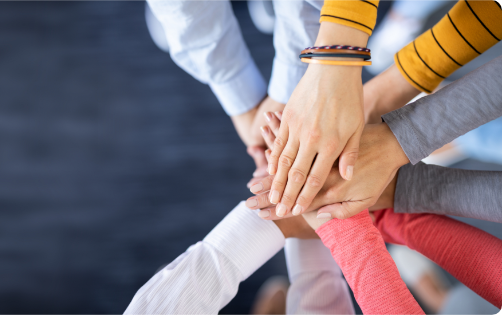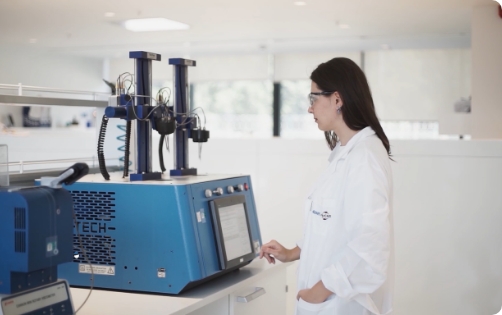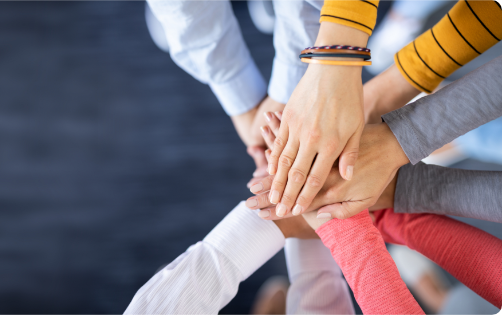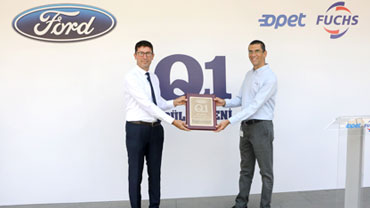 "Ford Q1 Quality Certificate" for Opet Fuchs Lubricant Plant in Aliağa
Özgür Canşe Appointed as General Manager at Opet Fuchs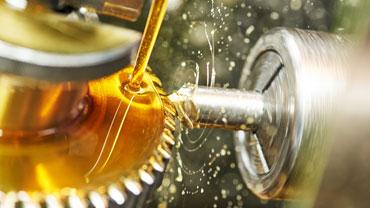 Opet Fuchs Becomes the Most Preferred Lubricant Producer in Metal Processing Industry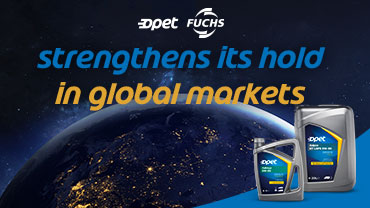 Opet Fuchs Strengthens Its Hold in Global Markets
Opet Fuchs Leads the Way in the Lubricants Industry with Its Online Sales Platform Fullcheck Shop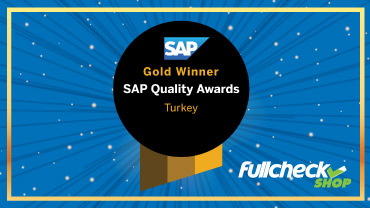 1st Prize to Opet Fuchs at "SAP Quality Awards 2020"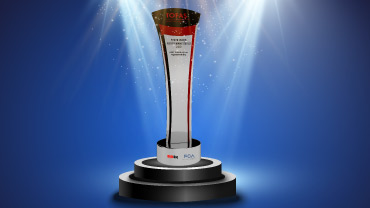 Award-Winning Performance by Opet Fuchs
Opet Fuchs' New Plant Opened in Izmir, Turkey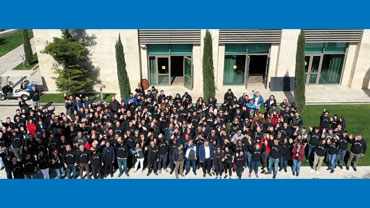 We Have Held Our 2018 Evaluation Meeting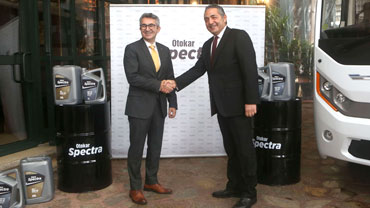 Opet Fuchs Cooperated with Otokar
İSTANBUL - BEYOĞLU
Working hours : 09:00 - 22:00
Phone : 0212 425 5355

Turkey's First Lubricant E-Commerce Web Site Special to Your Business
With Fullcheck Shop, discover the convenience of shopping directly from the manufacturer for private services and retail points! Click to meet the secure shopping, fast delivery, advantageous payment methods, expert support and 24/7 shopping opportunities offered by Fullcheck Shop!
CENGİZ ZİYA ERPUL - ERPUL AKARYAKIT
Gültepe Mah. 4 Eylül San. Sit. 47. San. Sok. No:8 Merkez/Sivas
DOĞUŞ SANAYİ KİMYASALLARI TİC. LTD.ŞTİ
Sincan OSB. Babür Şah Cad. No:4 Sincan
ERK BİRLİK PETROL ÜRÜN. OTOM. İNŞ. VE TİC. LTD. ŞTİ.
Horozluhan Mah. Ulus Sok. No:6 Selçuklu-Konya
ERK BİRLİK PETROL ÜRÜN.OTOM.NAK.İNŞ VE GIDA.TİC.LTD.ŞTİ.
Horozluhan Mah. Ulus Sok. No:6 Selçuklu
GÜNAY ENDÜSTRİYEL KİMYA SAN.VE TİC.LTD.ŞTİ.
3.Organize Sanayi Bölgesi Yeni Sosyal Tesisler B Blok.12 Başpınar
KOLMAN İNŞ. DAĞ. PAZ. TUR. TARIM HAYV. SAN. VE TİC. LTD. ŞTİ.
Dağyaka Mah. 2038 Cad. No: 4 /21 Iç Kapı KAHRAMANKAZAN
MURAT SALMAN OTO MARKET
muratotomarket@hotmail.com
Kusget San.Sit.Sanayi Mah. 60033 Sok.No:79 Şehitkamil/Gaziantep
OTTO PETRO KİMYA
Kale Mah.352 SK. NO: 18 Pamukkale/Denizli
ÖZERLER MADENİ YAĞ NAK. İNŞ. TURZ. OTO
Ofis Mah. O.S.B. B Kapısı Gıda Toptancılar Sitesi No:11/39 Artuklu/Mardin
REHA TİCARET
rehafiltre@mynet.com | rehafiltremerkez@hotmail.com
Sanayi Sitesi Site Cad.No:38 Merkez-Şanlıurfa
SENKRON KİMYA
0 224 248 49 50 - 441 62 62
Yunuseli Mah. 8.Yüksel sokak no :110 Osmangazi / Bursa
TOR ENDÜSTRİYEL YAĞLAR VE KİMYA SAN.TİC.LTD.ŞTİ
Ömerli Mah. Tunaboyu Sok. Elektro 2000 Sanayi Sit. C Blok No:6 Arnavutköy
AS-KİM BOYA VE KİMYEVİ ÜRÜNLER PAZARLAMA SAN. VE TİC. LTD. ŞTİ.
129/29 Sokak No: 2/A 35050 Bornova – İzmir
BAŞARAN LASTİK TİCARET VE SANAYİ A.Ş.
opet@basaranlastik.com.tr
Mersinli Mah.Fatih Cad.No:224 Konak-İzmir